No seriously.
It did happen.
STOP LAUGHING Dx
Okay, so here's the story, i was wearing my tiny tiara to the mall, because mom had to get a pair of shoes repaired, and i needed to pick up some fabric for my costume. So, we had just gotten out of the car, and were walking through the parking lot, and i felt something grab the back of my head, and i thought it was my mom, so i said knock it off as my crown fell off into my hands, and the crow flew away. I looked at mom, and she nodded. The crow attacked my head and tried to make off with my tiara D:< And then, he just sat on top of the building, watching me... watching me... watching me...
THE FIEND!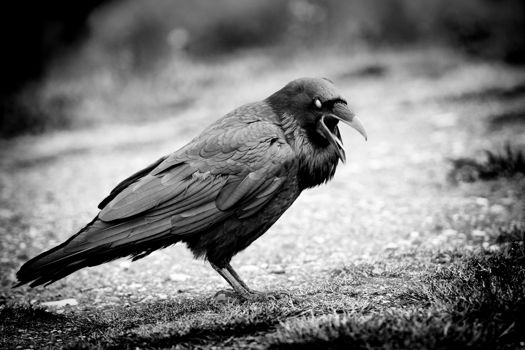 Have you seen this crow?
Wanted for head scratching and attempt robbery.
Reward: My thankfulness and love.